There have been some snazzy water / food storage containers going around, they stack, have handles and cost about $17.99 each! http://www.brownells.com/emergency-survival-gear/water-amp-hydration/water-storage/stackable-water-and-food-storage-containters-prod61209.aspx
I mock those who pay that to store 3.5 gallons of water. So much more can be had for so much better a price. https://colemans.com/?s=water&submit=Search
With that said, my intent is to be as budget friendly as possible so for part, not all, of my water storage plan I use my gallon milk jugs.
The other day I went into the cabinet in my home where I store some of our water. All in milk containers. I noticed some jugs were only partially filled, and the neat stack was now a jumbled mess.
I had setup many of the now water jugs on the floor and then stacked 1 "on top" of four other jugs so the weight of the top jug was supported by 4 others.
It turns out milk jugs are thin, very thin. Out of 15 gallons in this area, only one jug was left undamaged. If there had been a critical need for water, this cache would have been all but worthless.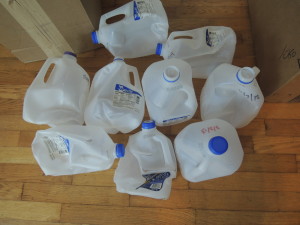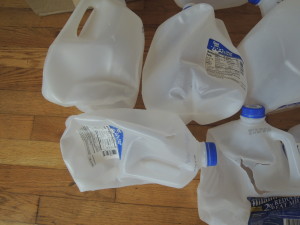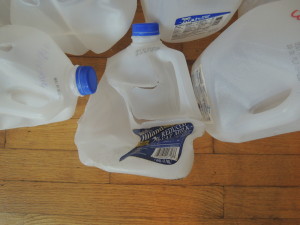 As you can see in the pictures, many split down the sides, others developed pinhole leaks where they collapsed.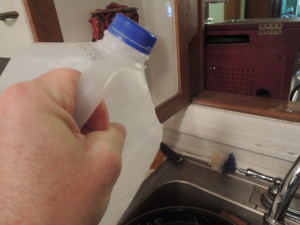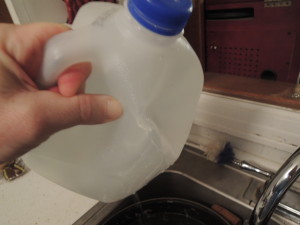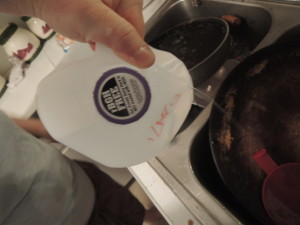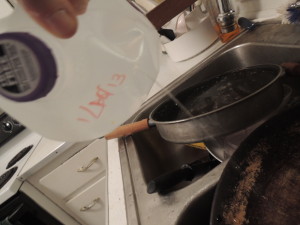 The floor was an absolute mess. As you can see in the pictures, the mold and wearing of the wood. I admit it was not in good shape before, it is a corner that was not used and hidden out of sight, however the water damage was probably not there before. I say probably since I had an icemaker water line about 3 foot away crack and leak for an unknown number of days / weeks / months.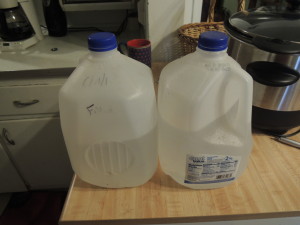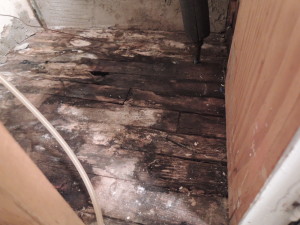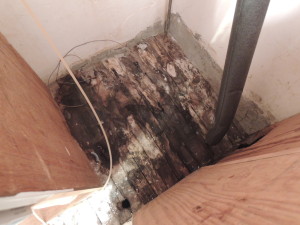 As a result of this catastrophe, I did go check my other small caches of water. The jugs in the garage had 2 of 10 that were leaking. They were all on the ground, not stacked on each other.
With this problem I noted, the 2 quart juice containers and 1 gallon Apple Cider containers were fine. Picking them up and comparing them, they are a multitude of times thicker than the milk jugs.
Before I jump on the anti-milk jug bandwagon, I still think they are a viable platform. They are light enough to be carried / moved by all but the youngest of children, and provide enough water for one person per day.
Before you ask, I do have 55, 25 and 5 gallon heavy gauge plastic drums / containers cached elsewhere.
The week prior to discovering this I gave away a lot of my old A/C repair equipment to another business that does that type of work, including my Freon recover jugs in … wait for it … milk crates. I ran out and dumped "stuff" out of the four crates I still had, then checked each milk jug and placed four in each crate. Then stacked 2 crates on each other, no more pressure on the jugs from each other. Now for the wait and see.
I hope this give you some advice, knowledge and maybe wisdom. After all, it is much better to learn from other peoples mistakes.
Until we meet again, have a virus free week.