Batteries do fail, leak and explode.
Over the years I have stashed away different useful items. Some may call it prepping, others a survivalist attitude, I consider having something when you need it.
I have suggested keeping batteries for trading , in your BOB, and of course as an item for emergency needs.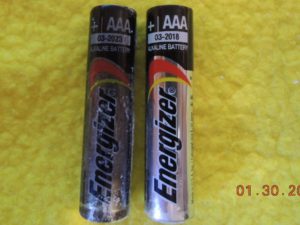 Continue reading Batteries fail, even when just sitting on the shelf →