If any of you know me, you know I consider myself to be a patriot. I love the United States of America, I love Texas and Missouri. I consider my citizenship a privilege and an honor. I believe along with living here I have a civic duty to volunteer and support groups that support our States and Country.
Sometimes that patriotism bleeds over to "stuff" and in this case it bled over to a holster and magazine pouch I had Ares Tactical (www.AresTactical.net) make for me in April of 2015. The "Standard" holster and "Double magazine pouch" for a Generation 2 Glock 19 with the Missouri flag and a double magazine pouch with the Texas flag on it.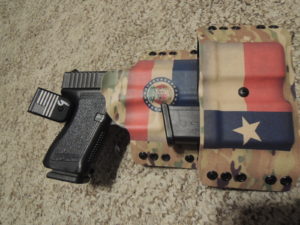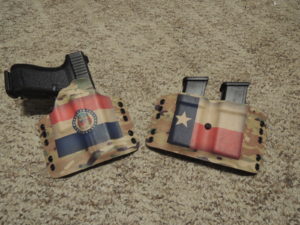 I waited this long to write a review because, as I have stated before, I believe in actually putting products through long term use before giving them a review. Two and three day "reviews" are just marketing ploys. Don't argue with me, if you do you are wrong, and you need to fix yourself (thanks Jarrad Markel for that line).
I love Ares Tactical's work and quality and believe in their products. If you have any doubts, check out my articles here http://the22man.com/2016/05/a-quick-overview-of-ares-tactical/ and here http://the22man.com/2016/06/ares-iwb-ulticlip-holster-review/
I wore these beauties to a couple of IDPA shoots and for a couple of training classes over the year. I have also worn them from sun up to sun down many times throughout this last year.
After about a month I did have two issues. First the rear support of the holster that prevents the slide from rubbing against my side was just too long. It jabbed into my side. I mitigated it by adjusting the belt loops with the provided extra holes. This did not quite solve my issue. Second was the space between the belt loops and molded part of the holster was very tight when wearing my gun belts. It worked just fine with thin belts and my 5.11 belt (I wish I never bought), it is just too thin.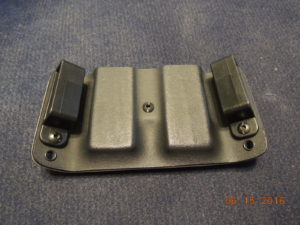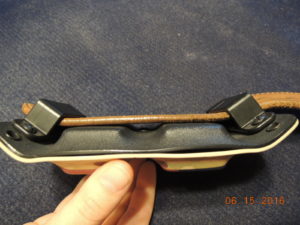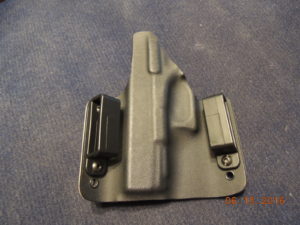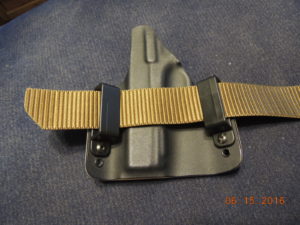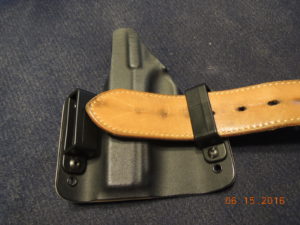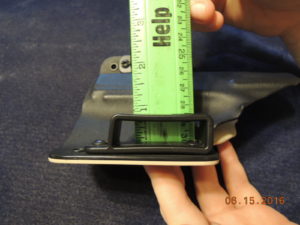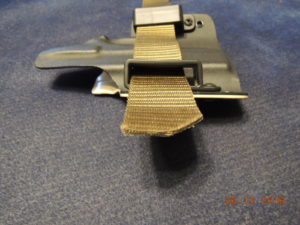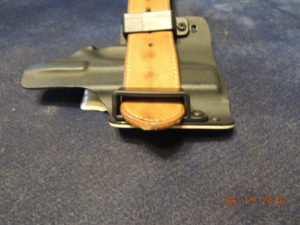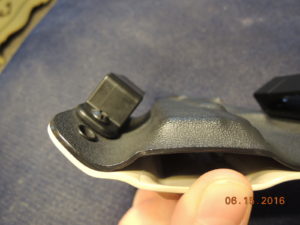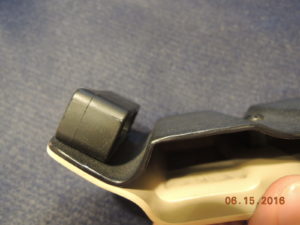 Since Ares Tactical has a lifetime warranty, I contacted Matt and arranged to meet up with him at his new shop near Highlandville Missouri. He was able to shave off some of the height of the sweat protector and polish it down. He took just under ½" off and it was a perfect fit, no more jabbing. Unfortunately I did not think to get a "before" picture without a pistol in the holster so you cannot see it that way, here is an "after" picture.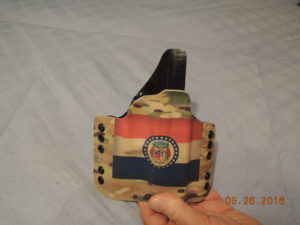 As for the second issue, the belt loops, you are not able to add width to a holster or magazine pouch and that is what would have been needed.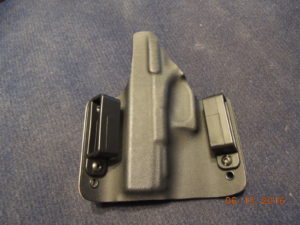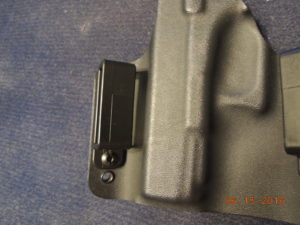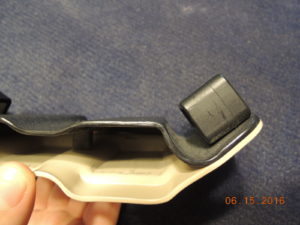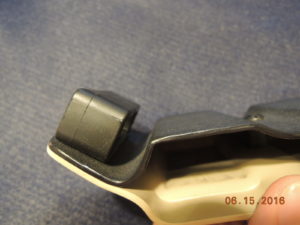 Sticking to his warranty, he offered to replace both the holster and pouch at no charge. I also declined this offer. Remember, he did not know that I was going to review this gear, he is just that good of a businessman and honors his work.
Based on what we went over with the belts, Matt took some notes and from that point on, started making that type of holster and magazine pouch just a little wider to make it easier to run a gun belt through the loops.
The magazine pouch has a tension screw right in the middle. This way, you can make the magazines seat as firm or loose as you want, you simply tighten the screw.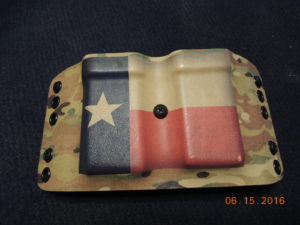 As you can see in many of the above images, the belt loops are removable (another nice feature) and adjustable for height.
So after a year of being worn at the range, during the day, getting in and out of my low vehicles (Accord and Camry). I can recommend the Ares Tactical "standard" holster and magazine pouch. The only change I would make was to order them with the new UltiClips.
Until we meet again, keep your booger hooker off the bang switch.