This is a long overdo thank you to Trijicon, let's get the back story.
Several years ago I bought a used Trijicon TX30 from a local guns shop at a good price.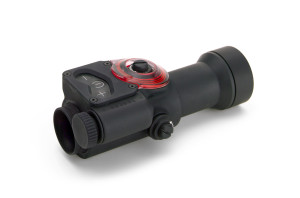 There were three main reasons I wanted this 'red dot'
1. Accessories were to come later, specifically I was hoping for a magnifier.
2. The "chevron" reticle got a lot of good complements from shooters I knew and on AR15.com.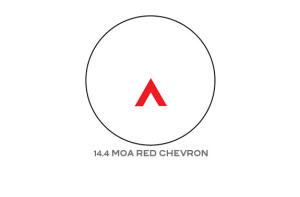 3. It is "tri power", integrated fiber optics, Tritium illuminated reticle, and "On-Call Battery Backup".
I put it on my primary weapon, and sighted it in. Problems started right away. The "up/down" did not work and the "left/right" moved the chevron 'up and left' or 'down and right'. I also could not get the optic to "glow" after charging in the sun for 30 plus minutes. I was under a metal roof. Not a big deal, I put in my battery, just a disappointment.
In the long run, did manage to get it zeroed at 100 yards so I just left it alone.
Fast forward three years to the summer of 2015. I decided I really wanted to load test my AR, however the TX30 was just not accurate enough, so I took it off and installed a fixed 8x Leopold scope for the test. After finding out the most accurate rounds for that rifle, I put the Trijicon back on and attempted to sight in at 50 yards instead of 100. 
The problem is I just could not get it sighted in.
That is when I decided to see if Trijicon would repair the unit. I filled out an online form from their web site on 7/22/15 and received an auto reply in just a few minutes. 
July 27th it appears (due to how the email was written) I was approved for an RMA # and an email sent to me on the 28th to confirm. The body of the text said "Thank you for your patronage of Trijicon products. Please reference RMA# EL-15072808 for your return materials authorization number and contact us should you need further assistance."
That all seemed to simple, so I emailed them a couple of times with questions like "Do I need to include a copy of the RMA in the box?" I did not hear back from them after two emails, 8/11 or 8/20/15.
Finally I decided to just put a copy of the emails in the package and ship it off.
It took several weeks but a replacement came in the mail. It is used, however since they don't make the TX30 that does not surprise me. It was not the same serial number I sent in so I believe it was not a rebuild.
Excited to have an optic back, I headed to the range and sighted in the sight. It worked perfectly!
Thank you Trijicon for warranty repairing a product you no longer make and for doing it for the 2nd owner of the sight.
In November I was at a Precision Rifle course and I brought this particular AR. The instructor told how he used to have the same sight but ran in to what I was running in to. Using the chevron at 200 to 340 yards did not "flow", so he traded it in. Long of the short, my original was his. Good times.
Anyway, until we meet again, keep your booger hooker off the trigger.